Oxfordshire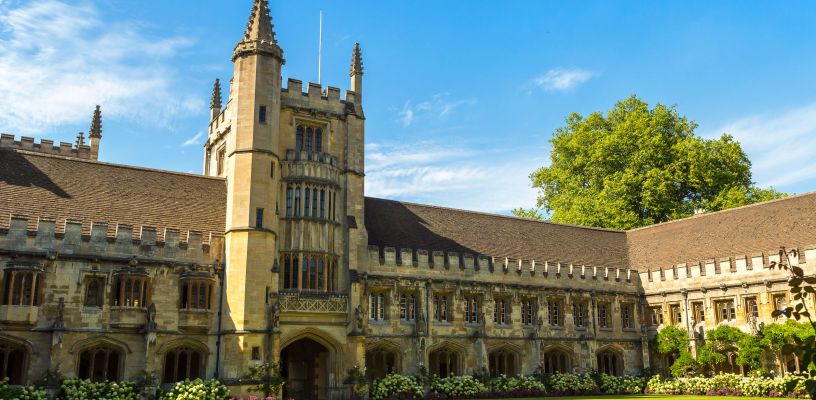 Let us help you plan your ideal vacation in Oxfordshire...
The rural county of Oxfordshire includes the Chilterns, the North Wessex Downs, Cherwell Valley and part of the beautiful Cotswolds and is renowned for one of England's two great university towns - Oxford - which is steeped in history and tradition.
The university is not a campus but a collection of 36 colleges and 5 halls scattered around the city centre alongside the shops and offices of commercial Oxford.
The town was established around a safe crossing of the river Thames ('Oxen-ford') by the 10th century, and religious communities were in evidence by the time of the Norman Conquest.
These monasteries were the forerunners of the university colleges, providing 'halls' where students of theology could be accommodated.
The streets, houses, colleges, churches and chapels of Oxford represent a carefully documented catalogue of English history. The centre of the city has 900 buildings of architectural or historic interest. The Carfax Tower is all that remains of the 14th century church of St. Martin: it offers a splendid view of the dreaming spires of Oxford.
The Bodleian Library, founded by Sir Thomas Bodley in 1602, is one of the world's greatest libraries and contains over 5 million books. The collections are housed on three separate sites linked by tunnels. Oxford's famous museums include the Ashmolean Museum, the Pitt Rivers Museum, the Museum of the History of Science, the Bate Collection of Historical Instruments and the Museum of Oxford.
Oxford is a lively cultural centre and offers a wide variety of performing arts featuring distinguished artists. Music at Oxford presents concerts in historic settings such as the Sheldonian Theatre, Christ Church Cathedral and the Holywell Music Room. The City of Oxford Orchestra offers Summer Proms and a programme of 'Beautiful Music in Beautiful Places'. Opera, ballet, pantomime, musicals and major concerts are all in the programme at the Apollo Theatre, and the Oxford Playhouse has Shakespeare, modern drama, comedy and musicals in its programme.
Oxford is famous for its bookshops - Blackwell's, Thornton's, Parker's and Dillon's are superb places to browse. And when it comes to refreshments, many of the city's fascinating pubs are open all day and serve light meals as well as a good range of ales.
Sightseeing is made easier with a tour organised by the Oxford Guild of Guides, booked through the Information Centre; alternatively you can view the city and the colleges from an open topped double decker bus - circular tours pick up at many points in the city. The Oxford Story is a ride-through exhibition of the story of the university.
Read More